WHAT I DO
Mostly, I coach.  This means that we have a conversation where I invite you to explore what is important to you, what values, needs and interests are a priority, what changes you would like to make and how you would like to go about making them.  That's it in a nutshell.
They way I do it is like this:  I remain on your side, non-judgmentally, listening deeply to what you're saying as well as to what you're not saying.  I check where I'm not clear in case you're not clear either and question, sometimes gently sometimes more forcefully, whether untested and unhelpful beliefs lie behind some of your thought processes and are getting in the way of your goals. It's that sort of thing. The conversation will look different for each client, obviously – it's the client's material that leads the direction  – but some things will remain as standard. Coaching is always a space for you to explore what is important to you, and the focus will be on moving forwards and sorting stuff out.
My long experience in dispute resolution (please see the Dispute Resolution page if you're interested in a mediation) has gifted me with skills in helping clients navigate difficult conversations, as well as with techniques that invite people to investigate and manage uncomfortable or confrontational situations.
I also offer relationship coaching, with an emphasis on communication, for couples, children and parents, siblings or business partners, helping you navigate your way through situations that merit that extra bit of assistance.
I am equally happy in a business environment as I am in discussing people's intimate lives. I work with young, old and middle aged; equal opportunities and non-discrimination in all things is a cornerstone of my practice as is an unrelenting commitment to confidentiality.
I have worked as a lawyer and in private enterprise and the public sector, have a Masters in Creative Writing and have raised children. These experiences inevitably add knowledge and understanding to much of the work I do. Where necessary, and by agreement, I am happy to move into a mentor role, for example with help in editing a piece of writing, or signposting to agencies or advisors to help with specific situations.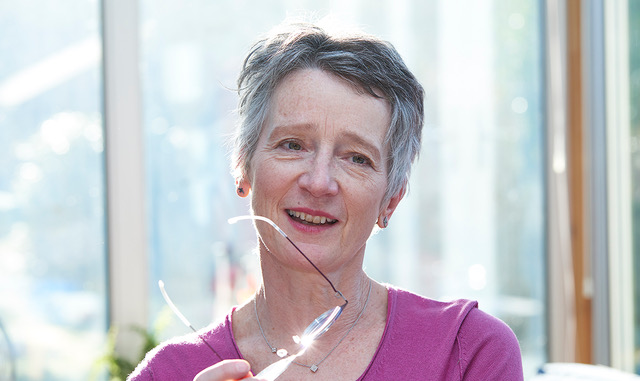 I would really recommend Penelope as a coach. I came to her in an absolute state about what to do about university. I wasn't sure if I wanted to go or what I wanted to do and she helped me think about it in a calm way. I'd almost run out of time for my UCAS form and she was massively helpful about that too. She asked me the right questions to get me to think about how to portray myself and whether the course was the right one. She helped me edit it so it ended up exactly what I wanted to say. I don't know how I would have managed that time without her help and I couldn't recommend her highly enough
Life coaching is about helping people find answers.  Sometimes the questions are obvious; sometimes the work is uncovering the questions first.
I will help you focus on the parts of your life that you might feel dissatisfied with, anxious or upset about, or simply that don't seem to be living up to their earlier promise.  You will be able to identify the behaviours or patterns that don't serve you, perhaps at home, perhaps at work, as well as the strengths which might be going unnoticed.
Coaching is forward looking and works best with people who are looking for change, in one form or another.  As a coach, I won't advise or offer solutions.  If the answers were obvious, you'd have figured them out for yourself.  Instead, I will be listening closely to what you say and to what you don't say and offering it back to you as the foundation of our conversation.
You take your car in for a regular service; you go to the dentist for a check up every six months.  How about offering yourself some coaching to fix the exhaust before it falls off, to fill that hole before it starts to hurt?
My long experience in workplace mediation, and as an employment lawyer has convinced me that what holds people back at work, is the same as what holds people back outside work.
Offering regular coaching sessions to employees to help them investigate what is important in their lives – their relationships, their ambition, their fears and anxieties, where they get stuck, where they feel undervalued, what they love and enjoy – is not only a transformational offering in terms of employee well-being, but will pay extraordinary dividends in terms of motivation, productivity, and retention. Happier employees mean happier workplaces means more work done means increased profits.
Give me a call to discuss how this might fit in with your work place.
Relationships are the stuff of life. Relationships with your significant other, your children, your parents, your friends, your siblings, your colleagues, your neighbours and acquaintances. When they go well, life is lovely; when they go wrong, it can turn your world upside down.
I work with individuals and couples, families and groups, two at a time, three at a time, wherever the need is for better communication and understanding.
I work with people wanting to improve their relationships, and couples and individuals wanting to find a way to separate in a way that causes least fallout and stress to themselves and those around them. I also work with people experiencing the pain and difficulty of relationship breakdown, at the point of crisis or sometimes years later.
Do you find other people are upset at the way you respond to them?  Do you sometimes discover that what you'd intended to say doesn't match with the way it was received?  Do you tend to shy away from difficult conversations or put off speaking your mind until things have got much worse or even end up not saying what you want at all?
These are common situations for many of us.  I can help you work out how to communicate more effectively, at home and at work, learning to talk so people will listen and listen so people will talk.
I've had a long career in dispute resolution and mediation, in the community, the workplace, and commercial situations.
I work with individuals and groups to help bring about healthy working environments where disputes are handled in a timely and temperate way rather than fester and waste time in HR resources, absenteeism, poor productivity and failed retention.
I also offer conflict coaching and dispute resolution in the context of family, neighbourhood, charities – any environment where a little extra help with communication and a neutral facilitator may help you to a workable resolution.
Please take a look at my dedicated mediation pages for more detailed information.
WHAT IT COSTS
Individual Coaching
The first session is free. We will talk about where you are now, where you'd like to be and how committed you are to getting there. We will discuss how coaching works, how many sessions you'd like, payment terms, and review.  The first conversation is an opportunity to air any anxieties or reservations, ask any questions and decide whether I am the coach for you.
If you decide to go ahead I will send you a contract and invoice; we will fix some dates and off we go.
After that it's £360 for six one hour sessions or £480 for six sessions couple coaching.
Corporate and business prices by agreement.
WHERE
I work from my home in Hove, East Sussex, where I provide a quiet, private environment. I also work through Skype and on the telephone. I am happy to meet in a public space so long as it is relatively quiet. Meetings in cafes and pubs can be just as productive, if you are comfortable in the environment. A coaching walk is nice too, if you fancy that.
A private space near or in your business premises is ideal if we're coaching at work.